Free Car Insurance Comparison
Your One Stop Online Car Insurance Guide. Get Free Quotes Now!
Free Car Insurance Comparison
Compare Quotes From Top Companies and Save
Secured with SHA-256 Encryption
Drivers can save $859/yr* by comparing car insurance
*based on a survey of 1,000 car insurance customers
Your Guide to Car Insurance
What caused my rate to increase? What are the driving laws in my state? What do I do after an accident? These are common questions asked by American drivers today. You've come to the right place for answers and to shop for car insurance quotes. First, get your free car insurance quotes, then come back to our site to learn about auto insurance in your state, the best car insurance companies, how best to shop for your policy, and more.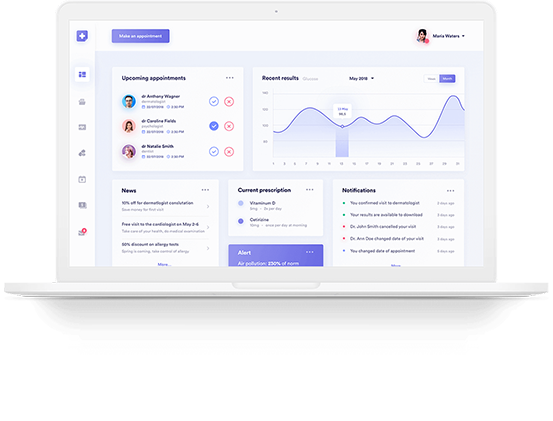 Compare Real Quotes
Can you believe, in most states, eight different factors go into each of your car insurance policy quotes? Rates aren't the same across all companies in your state. Each company will offer a different quote for any combination of the eight factors unique to you. Get insurance rates online and explore your options today!
Start Comparing
Compare Car Insurance Rates Now
A reliable car and affordable car insurance aren't always easy to come by, but both are necessities for a comfortable quality of life.
But, how much insurance do I need for my car?
Luckily, you have an array of options for both. A review of your monthly budget is needed first. Not every car is the same; not every car insurance policy is the same.
In fact, the one factor that affects your car insurance rates the most is not the car you choose to drive — it's where you live.
You've come to the right place to make the best decision.
Enter your ZIP code above to start comparing free car insurance quotes. With our tool, you can compare car insurance rates from the country's leading car insurance companies — all specific to your location and vehicle.
However, it doesn't stop at choosing a car insurance company; there's much more to learn about what affects your rates, the types of coverages best suited for you, laws in your state, and, of course, how to lower your car insurance costs.
Keep reading this guide to get a top-level view of the factors that affect your car insurance rates as well as everything you need to know to buy good but cheap car insurance.
What factors affect your car insurance rates the most?
State Laws
Every state in the U.S., except for Virginia and New Hampshire, requires at least a minimum amount of liability coverage. Liability coverage protects you in NO way; this type of coverage protects only other people or property to which you cause harm or damage.
The majority of states are tort, meaning, anyone who is found at fault in a court of law must pay for all or a percentage of injuries and damages.
Most tort states have negligence laws in place to prevent a large amount of cases being taken to court unnecessarily.
A few states are considered "no-fault" states. These states (such as Michigan and Florida) aim to keep all cases at bay and require drivers to turn to their own insurance companies for reimbursement for injuries and damages — to themselves and others — regardless of who caused the accident. Other states offer a choice no-fault option.
In extremely rare cases, a no-fault case will go to court based on certain thresholds.
As you can imagine, car insurance rates in no-fault states are astronomical because car insurance companies must assume all responsibility for all losses, damages, and injuries.
We can provide annual averages across the country; however, you should check out your state's page to learn the specifics.
Attention: The internal data of table "8898" is corrupted!
Age or Years of Driving Experience
If your age is an indicator of being lower risk, this is a solid assumption. The more experience you have driving on the roads, the better driver you become.
| 17-Year-Old | 25-Year-Old | 35-Year-Old | 60-Year-Old |
| --- | --- | --- | --- |
| $8,153.66 | $2,813.08 | $2,459.35 | $2,289.31 |
This is why car insurance for those under the age of 25 is so high — statistics glaringly prove that teen drivers are high risk and not as safe. And, you can't argue with neuroscience.
Driving Record
One factor that has nothing to do with statistics is the number of times you've been caught.
Average Annual Car Insurance Rates by Driving Record
| Driving Record Infraction | Average Annual Car Insurance Rates |
| --- | --- |
| Clean Record | $3,102.08 |
| One Speeding Violation | $3,641.34 |
| One Accident | $4,076.60 |
| One DUI | $4,895.38 |
Any infractions such as speeding tickets, accidents, or DUIs will most definitely affect your car insurance rates because you are proven risk.
Vehicle
In general, the type of vehicle you drive — sports car, sedan, minivan, SUV, truck — has a great influence on your car insurance rate.
| Type of Vehicle | Average Annual Rate |
| --- | --- |
| Used Sedan | $3,913.13 |
| New Sedan | $4,206.73 |
| Used SUV | $3,752.42 |
| New SUV | $3,951.10 |
| Used Truck | $3,815.71 |
| New Truck | $4,079.80 |
The vehicle you drive affects your car insurance rate based on a few factors:
What's the size?
Vehicles that are extremely large will cause more damage but in turn, protect passengers better. Large vehicles may have higher liability rates but lower personal injury protection rates. Small vehicles may cost less to repair but may have higher personal injury protection rates.
How old is it?
Generally, cars that are older (and paid off) will have cheaper rates because the chance of them being determined a total loss is higher. Adversely, brand new cars are more expensive because once a new car is purchased, the rate at which it loses value is much higher.
What make is it?
Any car that comes with a higher price will come with higher collision and comprehensive rates because of the cost of parts, repairs, or replacement. For example, BMWs or Mercedes will always cost more to cover than your average Toyota or Honda.
What safety features does it have?
Any car with air bags or emergency braking may have a lower cost in personal injury protection but may have a higher cost in repairs if it has more advanced safety features like self-driving capabilities.
Used cars made two or more years ago will have verified losses by make and model based on data collected by the Insurance Institute for Highway Safety. Be sure to check out their site before you decide what vehicle to purchase.
What are the chances of it getting broken into or stolen?
Vehicles will anti-theft devices or those that are stolen more frequently in larger cities will definitely affect the cost of coverage.
What other factors affect your car insurance rates?
When it comes to car insurance — or any other type of insurance, for that matter — statistics tell all. Up until the 1980s, many car insurance companies based rates on statistical algorithms to assess the risk they are taking to insure certain types of drivers.
More and more states are outlawing basing car insurance rates on anything other than laws, age, driving record, and the vehicle you choose to drive. Remember to be aware of what information you are asked for when getting a quote directly from a company.
For now, legislatures are introducing bills to outlaw rates based on other such discriminatory demographics. Until then, the following states are at the forefront of these bans:
California
New Jersey
Washington
Rhode Island
Gender and Marital Status
An age-old assumption is that men are riskier drivers than women, especially teen and young adult men. This, too, is based on statistics that supposedly predict what can't be predicted — your chances of causing an accident and making a claim.
| Single Males | Single Females | Married Males | Married Females |
| --- | --- | --- | --- |
| $5,856.87 | $5,109.87 | $2,388.69 | $2,359.97 |
Additionally, most car insurance companies consider married people, especially those with children, as more responsible drivers because they have much more to lose when driving recklessly. Families also tend to own safer, multi-passenger vehicles such as minivans and SUVs.
Credit Score
Your credit score is a numeric reflection of your history of being financially responsible.
| Good Credit | Fair Credit | Poor Credit |
| --- | --- | --- |
| $3,166.07 | $3,686.92 | $5,150.76 |
If your credit score is particularly low, car insurance companies in some states can charge more for coverage.
History of Car Insurance Coverage
If you have had continuous car insurance coverage ever since you became a licensed driver (even if you have changed companies), then you should have no worries.
However, if you have a history of failing to pay your monthly premium or have had gaps in coverage, your car insurance rates may be affected.
Keep in mind, if you have a valid driver's license, even if you don't own a vehicle, it's wise to have car insurance coverage.
Home Ownership, Level of Education, and Occupation
Similar to marital status, taking on high-risk financial responsibilities such as owning a home can show you, statistically, may be a safer driver.
Believe it or not, your level of education and occupation can play a factor in your car insurance rates — just as marital status and homeownership, statistics show that those with an associate's degree and beyond are more responsible, and overall, safer drivers.
What are the best types of car insurance coverages?
Liability Coverage
Hands down, liability coverage which includes bodily injury and property damage to others' cars or property such as their home is not only a good investment but is also required by law.
Most states establish a minimum liability level, and most of these levels are not sufficient. All drivers have the option of increasing their liability coverage to higher levels, and sometimes, you get a better deal when buying in bulk.
Collision and Comprehensive Coverage
Collision and comprehensive coverages, as explained earlier, are primarily based on the vehicle you choose to drive as well as whether it's financed or not. Collision covers costs associated with an accident with another car or a stationary object like a tree or fence.
Comprehensive covers damages from acts of nature like a tornado or fallen tree as well as replacement costs if stolen.
| Liability | Collision | Comprehensive | Full Coverage |
| --- | --- | --- | --- |
| $487.88 | $305.45 | $160.74 | $971.41 |
Note that "full coverage" is sort of a car insurance faux pas — it merely means that you have liability, collision, and comprehensive coverage. Any coverage outside of these three are considered extras and will cost more.
Your lender will require both collision and comprehensive, but another important coverage to consider is Guaranteed Asset Protection (GAP) coverage.
In the case that your vehicle is damaged so badly that it is a total loss, this type of coverage will pay for the difference between your car's value and what you owe on the loan.
Most lenders offer this type of coverage at the time of purchase; however, in some states, you can get the same coverage at a cheaper rate through your regular car insurance policy.
Roadside Assistance Coverage
If you find yourself stranded with a flat tire, an inoperable vehicle, or you have locked yourself out of your car, this type of coverage will help with literally unpredictable occurrences. Most car insurance companies offer roadside assistance at a very minimal cost.
Uninsured and Underinsured Coverage
Uninsured and underinsured coverage is also a wise investment. This coverage kicks in if another driver has no liability coverage at all, which is unlawful, or has very low liability limits and likely the minimum requirements by law.
If they are at fault, this coverage kicks in to help you with bodily injury and property damage when the other driver is insufficiently covered.
MedPay and Personal Injury Protection (PIP) Coverage
MedPay and personal injury protection are both additional coverages that are optional; though, in some states, it's required. If your health insurance doesn't completely cover medical expenses for you or anyone in your vehicle, that's when this type of coverage kicks in.
Also, personal injury protection may cover up to a certain amount in loss wages and home health care services.
There are a few other special types of coverage that apply only to certain individuals. They are:
Non-Owner Coverage
otherwise known as commercial coverage, businesses will purchase this type of coverage. Another instance this type of coverage is helpful is if you are a licensed driver, don't own a car, but borrow cars from friends, or rent cars often.
Food Delivery or Rideshare Coverage
If you use your vehicle for services such as DoorDash or Uber, your personal car insurance doesn't cover you while on the clock. Contact your car insurance company for more details on this type of coverage.
Usage-Based (Pay-As-You-Go) Coverage
Those seeking a more non-traditional and accurate car insurance policy may consider this type of coverage.
Based on the actual use of your car and your recorded driving habits, Usage-based car insurance programs will calculate your rate. These types of coverage are great for teen or young adult drivers or individuals that work from home.
Custom Parts and Equipment Coverage
If your ride is tricked-out or otherwise customized, this type of coverage will come in handy if you add extra parts and features to your car that aren't factory parts at the time of manufacturing.
How do I choose the best car insurance company?
It's difficult to say which car insurance company is the absolute best; it really all depends on your state laws as well as what companies offer services in your state. In the meantime, we provide average annual car insurance rates by company for the U.S.
| Insurance Company | Annual Average Rates |
| --- | --- |
| American Family | $1,282.72 |
| Travelers | $2,173.97 |
| USAA | $2,388.05 |
| Farmers | $2,549.46 |
| Nationwide | $2,908.82 |
| Geico | $3,215.01 |
| State Farm | $3,260.00 |
| Progressive | $3,798.13 |
| Allstate | $4,887.95 |
| Liberty Mutual | $5,120.76 |
Each state guide will have more specific information about particular companies.
How do I lower my car insurance rates?
The best way to lower your car insurance rates is to ask about any and all discounts your car insurance company offers.
Some of the most common discounts and perks are multiple cars on one policy, bundling car insurance with home, renters, life, or GAP insurance, and accident forgiveness.
Insurance Company
Total Number of Discounts
Highest Percent Discount
Best for
Allstate
29
45%
Usage-based and
pay-as-you-drive
policies
American Family
27
40%
Best value in
coverage level
and 60+
Farmers
34
5%
Married and
longer commute
Geico
31
40%
Teen drivers and
those with a speeding
ticket or accident
Liberty Mutual
38
35%
Vehicle recovery
system discount
Nationwide
35
40%
Teen drivers and
best value in
coverage level
Progressive
36
31%
Poor credit and DUI
State Farm
19
50%
Poor driving record
and 60+
Travelers
28
30%
Middle-aged drivers
and poor credit
USAA
28
15%
Military
(especially if single)
Other ways to keep your car insurance rates low right away are related to some of the information provided above like:
Having only liability coverage on older, paid-off cars
Keeping your commute mileage low
Enrolling in the usage-based app your company provides
Maintaining a clean driving record, or at least taking a few courses to remove driver's license points or insurance points (state-specific)
Keeping a higher deductible will lower your rates overall, but if an accident happens, you will have to pay more out of pocket to get repairs after filing a claim — the more claims you file, the higher your rates will be in the future, no matter what company you choose
How do I find the best car insurance rates?
To get started comparing car insurance quotes based on your unique situation — just enter your ZIP code right now for a free car insurance comparison online.