How have cars gotten safer in the past 40 years?
Cars have gotten safer over the past 40 years thanks to technological modifications and new safety laws. Today, we have more technological advances available in vehicles than we have ever had before, like back-up cameras, LED headlights, airbags, and more. Even new items like V2V, which is in the test phase, will provide Vehicle-to-Vehicle communication with the hopes of reducing accidents. Learn more in our guide to car safety features below.
Free Car Insurance Comparison
Secured with SHA-256 Encryption
UPDATED: Jul 19, 2021
It's all about you. We want to help you make the right coverage choices.
Advertiser Disclosure: We strive to help you make confident car insurance decisions. Comparison shopping should be easy. We are not affiliated with any one car insurance company and cannot guarantee quotes from any single provider.
Our insurance industry partnerships don't influence our content. Our opinions are our own. To compare quotes from many different companies please enter your ZIP code on this page to use the free quote tool. The more quotes you compare, the more chances to save.
Editorial Guidelines: We are a free online resource for anyone interested in learning more about car insurance. Our goal is to be an objective, third-party resource for everything car insurance related. We update our site regularly, and all content is reviewed by car insurance experts.

It is estimated that over 87 percent of people wear their seat belts. It's part of the standard equipment we've gotten used to using every time we step into a car. Laws require babies and young children to have the proper seat restraint, and children under the age of 12 cannot sit in the front seat. However, it wasn't always this way.
Over the past 40 years, several modifications have been made to cars and new laws and practices have been introduced. Other technological advances that have been made, such as GPS have revolutionized the way that we get around today. We interviewed car experts to find help us put together a comprehensive timeline of the past 40 years. Let's take a look at the timeline and see how far we have come.
How did cars get safer in the 1980s?
1984: "New York State passed the first U.S. safety law requiring safety belt use in passenger cars. Automotive safety belt laws have since been adopted by 49 states (New Hampshire has not). NHTSA estimates the resulting increased seat belt use saves 10,000 lives per year in the United States." – Lauren Fix, the Car Coach
1985 – 1998: The NHTSA (National HighwayTraffic Safety Administration) began using crash test dummies in vehicles and slamming them at high speeds in cement walls.
"They would videotape these crash tests and televise them countrywide to scare people into wearing their seat belts. Since then, many states will ticket you if you aren't wearing your safety belt." – Ethan Lichtenberg, research expert here at CarInsurance.org.
These ads portrayed Vince and Larry, crash test dummy characters. The ad used humor and the negative examples of Vince and Larry to help viewers understand the importance of wearing a safety belt. Often, the punchline was that they didn't wear their seat belts because they were "dummies." Seat belts have dramatically reduced injuries and deaths in car accidents in the United States and elsewhere.
1986: "The central third brake light was mandated in North America with most of the world following with similar standards in automotive lighting." – Lauren Fix
Congress enacted the Motor Vehicle Enforcement Act in order to reduce motor vehicle theft. They provided simple steps to follow in order to help with this.
Park in a well-lit area
Take your keys with you
Close and lock all windows and doors when you park
Never leave valuables in your vehicle
Compare Quotes From Top Companies and Save
Secured with SHA-256 Encryption
How did vehicles get safer in the 1990s?
1991: We Have a Little Emergency (W.H.A.L.E) was implemented. W.H.A.L.E requires drivers with children in the car to place stickers on both of the rear windows of their vehicle so that, in the case of a wreck, emergency personnel can identify that there is a child if the parent is not able to tell them.
1993: The NHTSA implemented the 5-Star Auto Safety Rating Program so that consumers would be better informed on how safe certain vehicles were. A vehicle that received a five-star rating was the safest.
1995: The Insurance Institute for Highway Safety (IIHS) began frontal offset motor vehicle crash tests. Also in the same year, Volvo introduced the world's first car with side airbags.
1999: Dual airbags were required by the Federal Government, one for the driver and the passenger.
How did cars get safer in the 2000s?
2000: The NHTSA instituted a new regulation, making trunk releases mandatory for new cars by September of the following year. They also made it mandatory for vehicle manufacturers to report automotive safety recalls and information on injury or death related to their products.
2003: The IIHS began conducting side-impact crash tests.
The "Click it or Ticket" campaign went National.
2004: NHTSA released new tests designed to test the rollover risk of new cars and SUVs. Only the Mazda RX-8 got a five-star rating.
2007: Electronic Stability Control is introduced which uses computer-controlled braking to individual wheels to help drivers keep control of their car. Between 2008 to 2018, the NHTSA estimated that this advancement saved 2,202 lives. Automatic braking has also prevented collisions.
2009: NHTSA upgraded its roof-crush standard for vehicles weighing 6,000 pounds or less. The new standard increased the crush load requirement from 1.5 to 3 times the vehicle's curb weight.
How did cars get safer in the 2010s?
2010: The statistics on every vehicle produced in the United States were made available to determine the auto safety of vehicles for the possibility of an accident. This leads to car manufacturers making safer cars so they can shoot to the top of this list. It also made it easier for cautious drivers to avoid less safe cars.
2012: All cars under 10,000 lbs sold in the United States are required to have Electronic Stability Control.
2014: ESP (Electronic Stability Program) and TPMS (tire pressure monitoring system) were introduced, which also added the driver safety belt reminder.
Compare Quotes From Top Companies and Save
Secured with SHA-256 Encryption
What's in store for the
auto industry

in the future?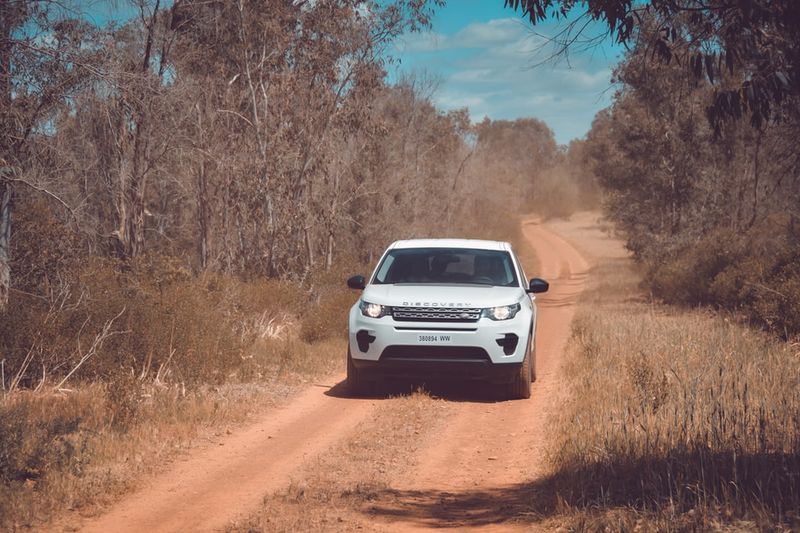 Today, we have more technological advances available in cars than we have ever had before. Items such as V2V, which is in the test phase, will provide Vehicle-to-Vehicle communication with the hopes of reducing accidents. This technology will send information to nearby other cars about speed, location, and direction.
Self-driving cars are also being tested, with Tesla leading the pack with their model Y releasing in 2020.
Auto manufacturers are constantly innovating and working to keep up. Preventing fatal injuries and even smaller accidents is part of staying in business. At one point, anti-lock braking systems were revolutionary and unheard of. Now we understand and have improved upon them moving onto other safety technologies including safety glass, adaptive cruise control, and more. In some cases, safety innovations even change driving behavior. All of these innovations are being built into self-driving cars that might eventually do the majority of our driving for us. Who knows what will be possible with cars in the next 40 years?
Guest Author:
Riley Clark is a marketing writer for BestCompany.com. She specializes in car warranties and mortgages.