10 Popular Cars Worth More Used Than New [2022 Findings]
Our study revealed many cars worth more used than new — they're up an average of 20% in price. The drastic increase in used car prices is mainly due to recent car chip shortages during the pandemic.
Free Car Insurance Comparison
Secured with SHA-256 Encryption
UPDATED: Jun 30, 2022
It's all about you. We want to help you make the right coverage choices.
Advertiser Disclosure: We strive to help you make confident car insurance decisions. Comparison shopping should be easy. We are not affiliated with any one car insurance company and cannot guarantee quotes from any single provider.
Our insurance industry partnerships don't influence our content. Our opinions are our own. To compare quotes from many different companies please enter your ZIP code on this page to use the free quote tool. The more quotes you compare, the more chances to save.
Editorial Guidelines: We are a free online resource for anyone interested in learning more about car insurance. Our goal is to be an objective, third-party resource for everything car insurance related. We update our site regularly, and all content is reviewed by car insurance experts.
Just the Basics
Car shortages during the pandemic and increased demand have caused used car prices to skyrocket
The 10 most popular used cars increased an average of $7,557 in price from their new purchase price
Used car owners considering selling should do so while demand and prices are still high
Customers shopping for used vehicles have probably realized that prices have skyrocketed. If you've found yourself researching why are used cars so expensive right now in 2021 on Reddit, we have the answers.
The coronavirus pandemic has created a perfect storm where new car shortages have driven up prices as the current supply can't meet the demand for cars.
The result? Suddenly, used cars are worth more than they were when consumers bought them new – and these used cars are even more expensive than the newer (2021-2022) models. While this phenomenon won't last forever, we've covered the most popular cars worth more used than new in 2021.
Before you jump into buying a car, make sure to also read our expert section on how to save on car purchases. If you didn't already know, buying a used or new car without researching it first can also be one of the factors that affect the price of car insurance, leading to unexpected insurance costs in addition to the higher price tag on your car.
Those unexpected insurance costs can be shocking. Fortunately, there are many ways to lower your car insurance rate, including by comparing quotes from different companies. Enter your ZIP code into our free online quote comparison tool to do just that and start saving today.
We will also cover car sales and frequently asked questions about why used cars are so expensive. If you are ready to find out why are used cars more expensive now than before, read on.
What are the 10 most popular used cars worth?
To provide a comprehensive view of just how much used car prices have skyrocketed, our researchers pulled data from Edmunds for the most popular new cars sold in 2020. They found that the used car price for these 2020 models significantly surpassed their new purchase price.
To find which cars were the most popular, our researchers looked at which cars had the most listings and popular rankings on car sale sites. The trims and colors selected were the ones most frequently listed on Edmunds.
Our researchers ranked the 10 popular cars first by percentage differences and then by overall price increase to break ties. You can see the complete breakdown of prices and rankings in the graphic below.
On average, these cars increased 20% in value from 2020 to 2021. This is a significant price bump, as most cars depreciate in value the second they leave the dealership lot.
High demand for used cars and skyrocketing prices mean that for now, it is best for consumers to hold off on buying a used car.
Below is a complete breakdown of each car on our list.
#10 – Ram 2500 Limited
2020 New Car Cost: $77,246
2021 Cost for 2020 Used Car: $86,987
Price Difference: $9,741
A used Ram 2500 Limited's price increased 13% from its new purchase price, which is almost a $10,000 increase. This popular pickup is one of the more expensive vehicles on our list, which means the price increase appears more dramatic than some of the other vehicles.
However, the overall percentage of the price increase is actually less than some of the other vehicles, which you will see as we move down the list.
#9 – Honda Odyssey EX-L
2020 New Car Cost: $35,953
2021 Cost for 2020 Used Car: $40,988
Price Difference: $5,035
No. 9 on the list is the Honda Odyssey EX-L. Its used price increase of 14% means this used car had one of the most expensive price increases, making a used 2020 model more expensive than buying new.
This minivan ranks highly among safety testers, with the 2020 Honda Odyssey earning a top safety pick award from the Insurance Institute of Highway Safety (IIHS).
#8 – Toyota Tacoma TRD Off Road
2020 New Car Cost: $36,711
2021 Cost for 2020 Used Car: $41,987
Price Difference: $5,276
A used Toyota Tacoma TRD Off-Road pickup increased 14% in price, which is over $5,000. This steep price increase earned it the eighth spot on our list.
While the Toyota Tacoma is a popular option, it didn't make the IIHS's Top Safety Pick list. However, the 2020 and 2021 models did earn decent crash test ratings from the IIHS.
#7 – Honda Civic LX
2020 New Car Cost: $20,548
2021 Cost for 2020 Used Car: $23,689
Price Difference: $3,141
The Honda Civic LX earns the seventh spot on our list of popular used cars with the highest price increases. With an increase of 15%, this used car's price jumped over $3,000.
A compact, 4-door car, the Honda Civic is a 2020 IIHS top safety pick, and it is a popular option for drivers looking for a reliable, safe vehicle.
#6 – Subaru Impreza Base Hatchback
2020 New Car Cost: $20,784
2021 Cost for 2020 Used Car: $23,998
Price Difference: $3,214
Another small, 4-door car, the Subaru Impreza Base Hatchback is No. 6, with a price increase of 15%. Like most of the other cars on this list, the Subaru Impreza ranked well in the IIHS's safety tests, earning it a spot as one of the IIHS's top safety picks.
Picking a car with great safety features and ratings is also a good way to save money on insurance with a new car purchase or used car purchase.
#5 – Subaru Crosstrek Limited
2020 New Car Cost: $29,682
2021 Cost for 2020 Used Car: $34,998
Price Difference: $5,316
With a price increase of 18%, a used Subaru Crosstrek Limited jumped up over $5,000 from its new purchase price. The Subaru Crosstrek Limited is a compact SUV and has great crash ratings on IIHS.
Both the 2020 and 2021 Subaru Crosstrek won the IIHS's top safety pick award, making them a popular option among consumers looking for a more compact car with the sturdy safety of an SUV.
#4 – Kia Telluride S
2020 New Car Cost: $35,193
2021 Cost for 2020 Used Car: $41,500
Price Difference: $6,307
The used Kia Telluride S increased 18% in price from when it was new in 2020. This increase in price puts the Kia Telluride S as No. 4 on our list.
The Kia Telluride S is a popular SUV option, as it performs well in a crash. The IIHS ranked the 2020 Kia Telluride as one of its 2020 top safety picks for drivers.
#3 – Kia Rio S
2020 New Car Cost: $16,413
2021 Cost for 2020 Used Car: $20,590
Price Difference: $4,177
No. 3 on our list is the Kia Rio S, with a price increase of 25%. A small, 4-door car, the Kia Rio S is a popular option among drivers.
In fact, the 2019 Kia Rio S made it onto the IIHS's Top Safety Picks, and other model years also received solid safety ratings. Knowing what ratings and safety features to look for in your car purchases can help keep you safe (and lower your insurance rates).
#2 – Chevrolet Corvette Stingray
2020 New Car Cost: $82,690
2021 Cost for 2020 Used Car: $105,555
Price Difference: $22,865
The Chevrolet Corvette Stingray is already expensive to begin with. However, the cost of a used Chevrolet Corvette Stingray increased 28% more than its new purchase price.
Because sports cars are already produced in fewer numbers than mass-produced Hondas or Toyotas, the car shortage helped drive the price of Corvettes up and earned the Chevrolet Corvette Stingray the second spot on our list.
#1 – Toyota RAV4 Hybrid LE
2020 New Car Cost: $28,497
2021 Cost for 2020 Used Car: $38,990
Price Difference: $10,493
No. 1 on our list is the Toyota RAV4 Hybrid LE. With a price increase of 37%, the Toyota RAV4 Hybrid LE had a significant jump in value from 2020 to 2021 and is the top used car that costs more than new.
This make is a popular option for consumers, as the IIHS ranked the Toyota RAV4 as one of the top safety picks for 2020. The sturdier build of these SUVs means that they hold up better in a crash, and currently, the used models are worth more than new ones.
Compare Quotes From Top Companies and Save
Secured with SHA-256 Encryption
Finding Great Car Prices During Used Car Price Inflation
The price increase for the 10 most popular cars demonstrates the unique position the used car market has found itself in, where used cars are more expensive than new cars. The shortage of new cars has led consumers who want a vehicle immediately to turn to the used car market, driving up prices. There simply aren't enough cars to meet demand.
Just how much have prices increased? Take a look at the average price increases for the 10 cars on our list.
On average, the 10 cars on our list increased 20% in price from their new to used purchase price. Until these prices drop, it is probably best to hold off on buying a car unless you are absolutely desperate for a new vehicle.
The plus side of these high prices is that now is the time to sell if you have a used car. Of course, make sure you consider the downsides of selling as well.
"However, if selling will leave you without a necessary vehicle, don't do it. Replacing a car is harder than ever these days due to the chip shortage that has driven up the price of used automobiles."

– Daivat Dholakia, Director of Operations at Force by Mojio
If you are selling, make sure you don't need the car first. And if you are determined to buy a car during the shortages, make sure you familiarize yourself with the shopping process and how to find a good deal. Take a look at some of our main tips for car shopping below.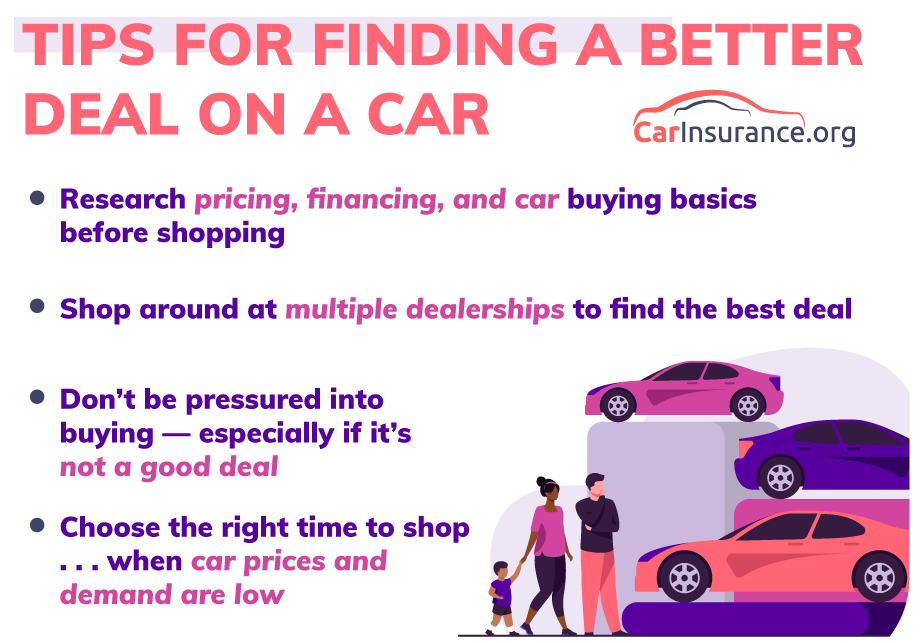 Shopping around at multiple reputable dealerships will help you find the best deal for the car you want. While holding off until prices drop will ensure you get the best deal possible, you may still be able to find a decent deal by looking around at multiple dealerships.
Expert Advice: Is it worth buying a new car?
If you are looking for further advice on buying and selling during car shortages, we've collected numerous pieces of advice from experts. Our authorities on the subject include owners of used car sites, automotive authors, insurance agents, and more. Read on to see what they have to say about the used car market.
Should owners of used cars that have gone up in price in 2021 consider selling them?
"Owners of used cars should consider selling their vehicles only if they face acute financial shortages. Also, specific family needs and the want for a better vehicle or the upliftment of position and status can make people sell their cars. Though the prices are higher, holding the car a little longer before selling will give a better value."
Should people hold off on buying cars until prices drop?
"The ideal time to buy a car was in the previous year, when there was a surplus of vehicles. Also, companies were offering massive discounts since nobody was buying the cars, and they wished to empty their garages fast. People planning to purchase cars should now wait for the supply to come back.
The world is facing an acute shortage of chips; most of them are being used in crypto mining. The prices of computers and computer-operated technology have gone up. Once the tens of thousands of near-complete cars receive their chips, they will hit the market, and the prices will come down."
Is it worth it for them to keep/fix up their older vehicles rather than buying a new one?
"On a purely pragmatic basis, it's almost always a better and a cheaper option for consumers to keep up their old vehicles rather than purchasing new ones. With proper maintenance and repairs, today, cars can exceed up to 200,000 miles."
What should people look for when buying used or new cars during the pandemic to make sure they aren't getting scammed?
"People wishing to buy new or used cars should always look to test drive it and check its mileage, fuel economy rates, emission rates, and the cost of maintenance and other charges. For used cars, people should look for details about the previous owner and research about them. They should know whether the car is legal or not and is free of any legal charges.
They should also check for all prices, models, and variants before finalizing the vehicle. They should read customer reviews and comments. They should also look for discounts on separate dealerships."
How can car buyers find better deals on cars so they aren't forced to pay the increasingly high prices during 2022?
"Car buyers can opt for less popular models of SUVs and pickup trucks. By comparing deals, prices, and specifications, buyers can know what the actual cost should be and not overpay. If buyers cannot get the car they want, they could lease for a few months to a year until inventory recovers and prices drop."
Miranda Yan is the Founder of VinPit.
VinPit provides a lookup for the history of a used car.
---
"There's no better time to sell a car than now. Dealers will pay incredible prices for used cars. The June price rise for used cars and trucks was 11.5%, which is the highest.
Microchips are required to run many features and systems in modern cars. A shortage of these tiny items is one of the main factors that reduced the number of new cars being manufactured.
Automakers limited the production of new vehicles when the pandemic started. People stayed home, and the demand for computers and other electronic devices increased.
Chipmakers took the opportunity to cut back on the production of microchips and focused on the other markets. As the microchip crisis cut the stock of new cars, auto manufacturers restrained their sales.
This forced the rental companies to start buying used vehicles instead of new ones, and the demand increased dramatically. No factory can produce used cars, and it's difficult to know where the supply comes from.
There's no doubt that dealers are desperate for new inventory. It could be gratifying if you have a car that you want to trade in or sell. On the other hand, those looking to buy a vehicle should wait unless it's an emergency. The situation may not end soon.
Now, the manufacturers will most certainly try to make more cars to fulfill the demand. But, that's not an easy task. Even if they refill the supplies of the microchips, it will take at least six months to catch up with the demand."
Fred Hoffman is the co-founder of Seniors Life Insurance Finder.
His site offers seniors price comparisons for life insurance.
---
Should owners of used cars that have gone up in price in 2021 consider selling them?
"Used cars are up almost 40% due to the global chip shortage. This is, therefore, possibly the best time to sell a used car in history. The current shortage is a very rare circumstance that allows people to sell most vehicles at a premium. There are many options, including selling through a dealer or selling it yourself online or on Facebook Marketplace or a similar site."
Should people hold off on buying cars until prices drop?
"Now is NOT the time to buy new or used cars. There are very few deals, incentives, or finance options that make it a good time to buy new cars, and used car prices are through the roof."
Is it worth it for them to keep/fix up their older vehicles rather than buying a new one?
"Maintaining your current vehicle is the best choice. Find a certified mechanic to perform the work."
What should people look for when buying used or new cars during the pandemic to make sure they aren't getting scammed?
"Look for cars that are no longer being made like a Chevy Volt, Ford Edge, or other older models. Used cars should be inspected; this is critical, as there are plenty of flood-damaged cars that are not on vehiclehistory.com or CarFax.
If you truly want to buy or lease a car during the chip shortage, you better be armed with some important information. With the current shortage of chips, the inventories are low, very few new vehicles are coming in soon, and there are no really big deals.
Many people are confused about whether to lease or buy and what to tell a salesperson to get the best deal on used cars.
Would I buy a new or used vehicle today? I would wait until later this year or in 2022 if you can. If you truly need a vehicle now, you should know that there is a limited supply and few deals with most brands.
As for leasing versus buying, both have good and bad merits. At the end of the day, the most important thing is that you do your research, ask questions and make an informed decision."
Lauren Fix is an auto expert and owner of Car Coach Reports.
She is a race car driver and author of award-winning automotive books.
---
"People who don't rely on their old vehicles should consider selling them now since some people have been able to profit off their barely used cars. This means they've sold their old vehicles for a few thousand more than the vehicle's original cost when it was brand new.
Holding off might not be possible for some who need another vehicle. No one knows how long the shortage will be, and the costs of buying a car could increase more, so it might make sense to trade-in or sell your car to buy another one. You might get a good deal since some vehicles can be worth more than their original price.
But if you can wait, it might be more prudent for your budget to hold off until prices drop. While prices might still be high in the winter, it might be preferable to wait when demand isn't so high, like during the summer months.
If fixing it costs more than what it'd be to sell it and buy a more stable vehicle, you might decide to sell it. But you also run the risk of purchasing a car that could have issues that require expensive repairs.
Do thorough research before you look at cars. You should know the market value of the vehicle and the reputation of the car dealer before buying.
Although, if you're buying a car from someone who's selling it online, always see the vehicle in person, inspect it, and test drive it before you consider buying it.
Consumers can use car and truck trade ins to their advantage since discounts aren't happening right now. Plus, people can use negotiation to get a better deal by increasing the trade-in value, making up for the high cost of newer models.
This also means broadening your old views on the value of older cars since nine-year-old vehicles could be worth 30% more than last year. You can figure out how much you can get out of an older car you didn't think would benefit you to see how much you can save when you buy a new vehicle.
Although, another alternative is looking at models that are in less demand, such as sedans."
Ben Reynolds is the CEO and founder of Sure Dividend.
His site provides financial advice and investment portfolios.
---
"This summer of 2021, we can see the prices of used cars reaching new peaks, and now might be the best time to sell one's used car if one can earn huge profit rates on it.
In fact, presently, people should hold off on buying a new car unless they really need a new car. Experts suggest that even holding for the coming six months will let buyers see a huge drop in prices for the individuals who wish to buy a new car.
If one has to compare the cost of getting a vehicle over buying a new vehicle entirely, definitely the former will be less expensive. Unless one's car is damaged to the extent that it becomes too expensive to get fixed, buying a new vehicle should be a better deal.
However, in all kinds of situations, whether buying a new car or a used one, you should ensure that you negotiate the prices, make sure the car fits your budget, and look up details of the car's history.
Moreover, individuals looking for deals while buying cars should look out for used cars, check out local dealerships for cars, or even consider getting a car on lease.
In addition to that, one should not refrain from buying a less popular car if they need a car as soon as possible. You can maybe cut short on some comforts if you cannot wait to buy a car or even go forward to buy a brand new car if you have that kind of money."
Natalie Maximets is the CEO of OnlineDivorce.com.
She is a content research expert on finance and legal topics.
---
"While the prices of used cars have increased dramatically in the last year, the prices are unlikely to rise to a high enough profit that it would make selling a temporarily overpriced used vehicle worth it.
The current spike in used car prices has much more of an effect on those in the market for a used car than those who are looking to sell. The highest increase in a used car sales price was the Kia Telluride, at an 8.1% increase from its new car price. That's equal to about a $3,564 profit, a razor-thin margin in relation to the overall cost of the vehicle.
The profit of $3,564 doesn't even account for the 18% depreciation that is likely to happen after the first year of owning the vehicle, which puts a used Kia Telluride at around $39,000 after being owned for only a year.
The unfortunate fact of the matter is that flipping cars is almost never worth the money, time, or energy. Cars depreciate at such a fast speed that the creeping rate of depreciation would eat up any possible profit margin. The only exceptions to this are vehicles that are of interest to collectors, enthusiasts, and car buffs.
Currently, it is worth it to hold onto your current vehicle if possible and ride out the spike in used car prices and the computer chip shortage. Make sure to have all your fluids changed, inspection up-to-date, and fix any of those issues you've been putting off.
It's okay, we've all been there, but right now, it is especially important to keep your vehicle in tip-top shape to prevent the need of purchasing a new car. The average cost of used cars is decreasing, much like many other industries that saw similar spikes in demand during the pandemic.
The best thing you can do is hold on to your current vehicle until the prices fall to a reasonable, affordable level. Cars are already expensive. Why not wait until you can get the lowest price possible?
If you absolutely cannot wait to get a used vehicle, use your common sense when looking for a used vehicle to purchase.
The tried-and-true "if it's too good to be true, it probably is" applies to most things in life, but even more so with cars. Everyone knows how expensive used cars are right now. It's all over the news and Facebook, people talk about it everywhere, and used car dealers and private sellers are no exception.
If you see a vehicle that is in decent shape going for far less than what you would expect, you should immediately be suspicious. Ask the owner for the vehicle history report and ask if they know of any repairs that have been done that weren't logged in the vehicle history report.
Excepting very specific circumstances, steer far, far away from any sort of branded titles. These are titles that have words like "salvage," "rebuilt," or "junk" on them. These are all vehicles that were, at one point or another, deemed not roadworthy.
Salvage vehicles, for example, are not legal to drive on the street in the United States. A rebuilt title means that the vehicle has been repaired to the point of passing inspection, but that doesn't mean that there aren't parts that are about to go out without any warning. I don't know what there is to say about junk titles; it's pretty much in the name!
When looking at the vehicle history report, keep an eye on how often fluids were changed, how many owners the car has had, and if the vehicle has ever been in a reported accident.
If there is no mention of the fluids being changed and the vehicle has over 100,000 miles on it, you can assume fluids have never been changed.
Having all the fluids changed in a vehicle adds another $600-$700 to the price tag.
Also, the general life expectancy of a vehicle is two owners; you and whoever you bought the vehicle from. If there was an owner before the current one, you should be wary as this means there could be continuous problems with the vehicle.
If you're in the market for a used vehicle and you want to save as much money as possible, your best bet is to keep an eye on the used car market as a whole and see when prices are at their lowest. That way, you can negotiate on the price and hopefully get a deal that both you and the owner can live with.
The next best option is to find a dealership for new cars and bite the bullet on buying a new car. You get the benefits of buying a new vehicle without having to worry about any of the hassles of purchasing a used car. Plus, you basically get a new car at the price of a used car. This approach will greatly depend on the availability of vehicles in your area.
The best advice is to keep your old daily vehicle going until we can move past the massive spike in the used car market. You could also try purchasing a less popular used vehicle.
You may have to purchase a vehicle that is older than you'd like, but these older vehicles tend to have a lot of life in them.
Some examples of older used cars that are reliable yet affordable include the following:
Honda Fit
Mercury Sable
Saturn Vue
Suzuki Grand Vitara
Suzuki SX4.
You should look for vehicles from defunct car brands, as these will typically be the cheapest but can still be plenty reliable.
Avoiding the insane costs of used cars nowadays is simple; don't buy a used car! That is, at least right now. If your vehicle can hold out for a few more months as chip supply issues are ironed out, the prices begin to stabilize, and demand begins to level out, you will be rewarded with plenty of used vehicles to choose from at reasonable prices!"
Thomas Hopkins is a content strategist for Cash for Cars.
This site offers free towing and purchases used vehicles for cash.
---
"Even if people are willing to buy brand new vehicles, the manufacturers cannot keep up with the demand. They can only give a limited number of vehicle products through pre-orders or reservations, especially for those who are willing to wait.
The secondhand car market is different from what it was pre-pandemic. The price for the average used car is up almost 30 percent compared to last year. Some dealers are calling customers who recently bought new cars one or two years ago, and they're asking to buy back the vehicles.
For those who own a vehicle that they don't need or normally use, now might be the time to make some money off of it. The value of vehicles depreciates every day, even if it only sits in your garage.
Nowadays, convertibles, coupes, and pickup trucks are the vehicles with the highest demand.
Certain vehicles made from the 90s have some outstanding qualities even if they're a decade old or more. Ford F-Series (Ninth gen), Jeep Wrangler (TJ and YJ models), and Toyota Supra are some of the 90s vehicles that can be sold at a great price.
Compared to brand new cars, vehicles from the 90s don't have complex electrical systems. They may not have safety tech assist features, but they do have airbags.
When buying a secondhand car, don't jump too quickly because you may be looking at flood-damaged units. You can't filter them all out and they can show up in the used car market. Because the market is hot, you must be careful about the used car you'd like to purchase.
If you know a friend who knows a lot about checking the car's condition, or even a mechanic, you can seek their help to ensure that the vehicle you plan to purchase is worth buying."
Jen Demkin is an auto expert at 4 Wheel Online.
They provide vehicle parts, accessories, and how-to videos.
---
"Due to the unprecedented excitement, car prices have reached record levels over the past 20 years. The reason for this situation in the market was a combination of factors:
The US authorities spent more than $2.5 trillion on incentive payments to citizens during a pandemic.
Because of disruptions in production and supply chains, automakers were forced to cut production due to interruptions in the supply of components (in particular, due to the lack of semiconductors). As a result, demand significantly exceeded supply.
But lately, the rise in car prices has slowed down. Last week, the market recorded the lowest price increase in the past several months. The reason is simple: demand for autos has fallen, and the auto industry is recovering from the pandemic.
According to our estimates, the peak in prices for used cars has already passed, so we will soon observe a gradual decrease in price tags. However, they are unlikely to come close to the level of 2019 in the near future.
It is now better to be a car seller than a car buyer. It is the car sellers who are now benefiting the most from the scarcity in the car market.
Car leasing can be considered as an alternative to buying. This is similar to a long-term lease but at a lower cost, so you can get past this cost spike and wait for a significant drop in prices.
If you do decide to buy a used car in the near future, we advise you to pay attention to the following points:
Examine the car model you are planning to purchase, its typical weaknesses, and common defects. Thus, you will know exactly what to look for when inspecting a car.
Examine the body carefully. Some defects can be found with the naked eye: small dents, scratches, rust, and color mismatches are all forms of defects.
Check the engine. During an inspection, the hoses should also be checked for cracks and breaks. Unstable engine operation, extraneous sounds, or gray or black smoke from the exhaust pipe are reasons for a serious price concession or refusal to purchase. Regardless of the type of transmission, gear changes should also not be accompanied by jerks and crunching.
Check the chassis. The buyer should take a test drive. It is best to pick a bad section of the road and listen to how the suspension works out bumps.
Finally, you should also assess the condition of the interior. Look for mechanical damage like upholstery scuffs, scratches, and cracks on plastic surfaces. Worn pedal pads and steering wheel, as well as shabby seats, testify to long-term use."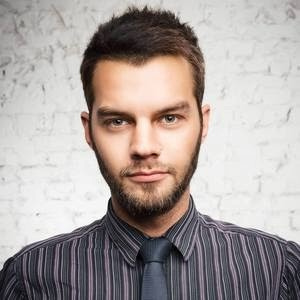 Evgen Bielinskyi is a manager at VehicleApprovalCentre.com.
VAC provides an online portal for car buying and loan approval.
---
Should owners of used cars that have gone up in price in 2021 consider selling them?
"If someone is looking to exchange their old car for a new one, they are in a perfect time to sell the old one. As the used car market is on a higher side of price right now, they will get the maximum benefit on selling them.
But before selling out old cars, they need to ensure whether they are getting a new one delivered on time as there's still a semiconductor shortage that is hampering the latest car production.
If not, consumers should keep the old one with them as selling now might hurt their pocket with taxi bills. In addition, if they ended up buying another used car, it would cost them more than the profit they gained by selling the old one would make up for."
Should people hold off on buying cars until prices drop?
"In the present scenario, I would like to recommend holding the purchase of used cars because the market will soon be saturated once the new car market stabilizes."
Is it worth it for them to keep/fix up their older vehicles rather than buying a new one?
"Since the production of new cars is affected by a semiconductor shortage, consumers are recommended to keep the old car until the new car market stabilizes its production."
What should people look for when buying used or new cars during the pandemic to make sure they aren't getting scammed?
"Many scams are going on in the used car market like dealers or even owners trying to sell cars at much higher prices than they are worth. They do this either by reversing the mileage or by hiding the accidental issues with the vehicle.
Thus the buyer has to check all the history related to the car before purchasing, including its service history, random history, registration data, and actual mileage. They should also do a full car inspection of both paint and body and take a test ride with a specialist. The data might be available on an online portal with a VIN search option."
How can car buyers find better deals on cars so they aren't forced to pay the increasingly high prices during 2021?
"For buying a used car to get the best deal, buyers should be looking to purchase from a direct owner and check all details thoroughly because buying with a direct owner cuts the commission of dealers from both sides.
The next tip is that it's unnecessary to buy a popular car as less popular cars have less resale value; therefore, negotiating there will be much easier. Also, if some cars have some extremely minor damage like a scratch on the body & bumpers, it's likely to come with a lower price and be even more negotiable.
Cars with minor wear and tear can be repaired at a low cost, so analyzing these facts can lead you to buy a used car at a great price for its value."
Daniela Sawyer is the founder of Find People Fast.
Her website provides a way to look up peoples' histories.
---
"Selling during 2021's profitable used car market might seem like a no-brainer, but there is one simple question you need to ask first: Do you need the car?
While selling the car might make you more money in 2021, buying a used car will also cost more, negating the extra money you just made from your car sale. You would be better off keeping and maintaining your current car.
If your town has a robust public transportation system, or if you have a second car you can use, then you should sell your car now and wait for prices to lower. When they do, you can use the money you made to buy a nicer car.
If you have to buy during 2021, however, don't worry… There are a handful of tips you can keep in mind to buy a good car at a fair price:
Buy What You Need: Forego nice-to-haves and buy a car that has the features you need. The cars you'll be looking at will have much less demand. If you want nicer features later, there are always easy DIY upgrades you can do yourself, like LED bulb upgrades or adding seat covers.
Buy From Owners: Even before 2021, dealerships were more expensive. Buying directly from local owners will be more affordable.
Test Drive: Never buy a car without taking it for a test drive first. Do hard accelerations and brakes, drive until the engine is warmed up, watch the dashboard, and listen to the car. If you notice anything off, like a Check Engine light or scraping sounds when you brake, reconsider the purchase.
Trust Your Gut: If your gut is telling you something is wrong with the car, don't buy it, no matter what the owner or dealer says.
If you follow these tips, you should be able to avoid buying an overpriced and unreliable car. The 2021 car market is a new one for both buyers and sellers, so stay as informed as possible."
Brent Bloom is the operations manager at PrecisionLED.
PrecisionLED is an automotive LED lighting retailer.
---
"The automotive resell market has changed dramatically in 2021 compared to years past as a result of the COVID-19 pandemic. As people begin commuting to newly reopened offices and feeling comfortable traveling again, demand for cars and trucks has increased.
This higher demand, combined with a low supply of vehicles, is actually causing their value to appreciate rather than depreciate the way customers have been taught to expect.
All of this means that if you have a used car that you do not currently need, now might be the right time to part with it; you may receive a higher price than you anticipated.
Some customers may also find that trading in their vehicles at a dealership works out more favorably compared to trading in a vehicle of the same age just last year.
On the flip side, if you aren't in desperate need of a vehicle, you may want to wait until prices drop. The same supply shortage means that cars' and trucks' prices could leave buyers with sticker shock.
For those customers who genuinely need a car right now, flexibility and a willingness to compromise on bells and whistles are essential. Consider what features are your must-haves and think outside the box when it comes to everything else.
As always, working with a trusted and experienced auto dealer can help you avoid pitfalls you might otherwise meet in the unique 2021 market."
Amanda McCrea is a consultant for Superior Honda.
Superior Honda is a used car dealership in New Orleans.
---
"There are many popular cars on the market that are worth more used than new. In this post, we'll take a look at some of the most expensive used cars and how much they can be worth.
There isn't a definitive answer to this question as the prices of used cars can vary greatly depending on the make, model, and condition. Some of the most expensive used cars on the market are definitely worth checking out.
Here are popular cars that are typically more expensive used than new:
Porsche 911s: This iconic sports car is a popular choice for those in need of something fast and impressive. Although they can be expensive to purchase new, 911s typically sell for considerably less used.
Ferraris: These Italian beauties may be a little more costly to buy new, but they're often worth it when it comes to resale value. Ferraris hold their value well and can be sold for significantly more than their equivalents in the new car market.
Lamborghinis: These exotic machines may come with a hefty price tag when purchased brand-new, but they're often much cheaper to buy used – especially if you're looking for one in excellent condition. If you're able to find one at a good price, Lamborghinis are definitely worth considering!
Some of the most expensive used cars on the market are definitely worth checking out."
How much does a popular car cost used?
"There's no denying that popular cars are more expensive to buy used than new. But, with careful shopping and some negotiation skills, drivers can score a good deal on a reliable car. For example, a 2017 Toyota Camry might cost you around $27,000 new, but you can typically find one used for around $22,000.
This doesn't include the cost of modifications or accessories that may be required to make it your perfect car. So despite their higher price tags, popular cars can be had for a fraction of the price of their new counterparts.
A popular car can be worth a lot of money used. It's important to know what's available before you buy a car, so you can get the best deal."
Melanie Cohen is the co-founder of Instya.com.
Their company provides auto-part listings for used cars.
---
Why are popular cars more valuable used?
"Popular cars often tend to be more valuable than new ones. This is because used cars have been driven and have some wear and tear, while new cars have not been used and have not been exposed to the elements.
The popularity of a car does not necessarily mean it is worth more used than new. Vehicles that are driven and have some wear and tear, while new cars have not been used and have not been exposed to the elements, are typically worth more than new ones.
This is because these factors increase the car's value. Additionally, many people do not want to buy a new car every time they purchase a vehicle, as this can be expensive. So, they may choose to buy a used car instead."
What cars follow this trend?
"The trend of cars being used more than new appears to be continuing. In recent years, the popularity of used vehicles has increased as people look for value in their purchases. The current economy and rising interest rates are just a few factors of this outcome.
Several popular used cars are worth more than new ones. Examples include SUVs and trucks, which are often considered status symbols among many car buyers. Additionally, older models may still be in good condition and have plenty of life.
Popular cars often tend to be more valuable than new ones. This is because used cars have been driven and have some wear and tear, while new cars have not been used and have not been exposed to the elements. When comparing prices, it is important to consider the car's age and the miles it has been driven."
Anup Kayastha is the owner of AutoLoanCalculator.net.
He studies new and used vehicle costs to optimize his loan calculator.
---
"With car prices spiking thanks to shortages of microchips, among other things, now could be a good time to sell your car. This becomes especially important if your car's model has seen a price spike in recent times. In fact, prices of used vehicles have seen a nearly 10.5% increase in June, and some even cost more used than they were brand new.
This is actually a fantastic time to sell a used car. However, buying a new car has also become more difficult. With a lack of supply and part shortages, there is going to be a relatively prolonged period of delays in car deliveries.
For starters, if you are going to be buying a car in this market, you will need to be doubly careful about what you are buying, especially if it is a used car. It becomes more important than ever to get adequate insurance, ensuring complete coverage in case of any issues.
Older cars usually cost less to insure than brand new cars, so if you are looking to buy a used car, make sure it is insured to avoid any unexpected issues.
If you are buying a new or used car, you should be looking for what kind of insurance coverage your car requires. It is just as important to find out if the model is still being manufactured or discontinued (for used cars) because it can become a costly affair to insure in the latter case.
There are many interest-free financing offers out there for new cars; as a buyer, make sure you check dealerships offering those first. Electric cars, like the Audi e-tron, offer a 5 year, 0% financing offer as well, which is a great deal in 2021.
Dealerships, too, have realized how the car shortage is affecting their market perception, which is why they are offering customers the vehicle with the features they want rather than pushing what's on the lot."
Brad Cummins is the owner of Insurance Geek.
He has over 15 years of experience as an insurance agent.
---
"You have more than likely heard the phrase 'buy low, sell high' a time or two in your life. If you own a used car, or even several that you are not using much, there's a high chance you can see a hefty return on it right now. Thanks to the global microchip shortage, the auto industry has had numerous production issues and a severe loss of inventory.
The market in 2021 isn't exactly a normal car buying market. If you are in search of a particular vehicle, do plenty of investigation work. There may not be too many choices for the exact model you are looking for.
If the vehicle you desire has a good amount of inventory in your area or the surrounding areas, there is less reason to rush to buy that car now. However, if there are slim pickings for the vehicle you want, chances are your choices could get worse before it gets better.
Early on in the coronavirus pandemic, some dealers were offering lower prices and waiving interest fees. With the supply running so low today, do not expect as many incentives and deals to come your way.
It is expected the auto industry will pick back up by the end of the year, which means the amount of selection will improve, but the price levels are harder to predict. Don't be surprised if prices do keep increasing.
As mentioned above, if your desired vehicle isn't in short supply, or if you are not in dire need of a new vehicle, consider waiting to see what happens to the auto industry this year.
Steer clear of dealers or private sellers that are overly pushy, make high promises, or deny a test drive. Whether buying from a dealer or a private seller, gather as much information as you can about the vehicle you are contemplating. Services like Autocheck and Carfax will give you some vital information you will want to know.
A number one red flag with either a dealer or private seller is if they refuse to allow you to take the vehicle to your mechanic to check out the car. If they won't let you inspect it, something is clearly wrong with the car.
Don't be afraid to shop around for a lengthy amount of time for the best deal. A vehicle located right in town could be several thousand more than one you find by driving a few hours out of your way. Vehicles in smaller towns, whether from a dealer or private seller, could be potentially significantly cheaper than ones bought in a bigger city.
Expand your search; instead of being set on the most popular car, consider a vehicle lower on the totem pole. If you need to finance a vehicle, do not automatically go with the first option offered to you. Generally, that first option will be the highest interest rate. Ask your financial institution to finance you, or go to a credit union or another loan agency to get interest rate options.
Always negotiate the price of a vehicle, and know your options."
Katie Sopko is an insurance broker at Learn and Serve.
She has several years of experience in the car sales industry.
---
Frequently Asked Questions: Used Cars Worth Buying
In order to make sure we've answered all your questions about used car prices where a used car is more expensive than a new one, we've collected the most frequently asked questions and answered them. From questions about when will used car prices drop to vehicle trade-ins, it's all covered here.
#1 – Why were used cars so expensive in 2021?
There are a number of reasons why used cars are so expensive in 2021, but they all link back to the coronavirus pandemic. Why does it make used cars a better value than new cars?
While the increase in price doesn't mean used cars are a better deal or a better value, factors like a shortage of car computer chips slowing manufacturing and more people buying cars to go back to work in the office created a supply and demand issue that hiked up prices. 
#2 – Will used car prices drop in 2022?
It's hard to predict when used car prices will begin to drop back to normal, but the price increases won't last forever. Once supply and demand begin to even out as production goes back to normal and chip shortages end, prices will start to drop.
#3 – What are used cars worth? Are they worth more than new ones?
It depends on a buyer's personal needs and wants. Used cars are often significantly less than a new car, but more research needs to be done before buying a used car. For example, a used car could have been driven by a smoker or been damaged in a previous accident.
In addition, it will be easier to buy a car in good shape if you are buying the most common car in America, but if you are looking for a used sports car, it may be harder to find a good deal.
#4 – How much will a dealer come down on a used car?
It depends on the dealer, the car, and you. The more you do your research on prices, the more you may be able to convince a dealer to come down in price. Sites like Carvana and KBB can be useful for researching what dealerships are charging for your desired car model.
However, during the price increase in used cars, you might find it harder to get money taken off the purchase price, no matter how good your negotiating skills are.
#5 – Is now a good time to trade in my car?
If you have a used car you no longer need or want to trade in, doing so during the price increases may be a good move. A number of people are selling their used cars to take advantage of the high prices.
Because the demand for used vehicles is so high, you can likely get a better price for your vehicle now than in a year or so when demand goes down (along with prices).
Compare Quotes From Top Companies and Save
Secured with SHA-256 Encryption
Methodology: Analyzing What Cars Are Worth
Our team of researchers used Edmunds' nationwide costs for the 2020 new models and the 2021 cost of 2020 used models to determine the highest monetary gains for popular vehicles. The new cost for each make and model on our list is based on Edmunds' recommended buying price, which is calculated from the averages of dealerships nationwide.
All of the vehicles' trims our researchers looked at were either the trims with the most listings or listed on the most popular rankings. Each used vehicle price was matched as closely as possible to the new vehicle listing prices, from body color to trim options.
Once prices were collected and analyzed, rankings were formed based first on percentage increases (rounded to the nearest whole number) and then the highest monetary gain.
If the high car prices from the coronavirus pandemic we've analyzed seem steep, you might be better off waiting to buy a car until prices drop. But if you are looking to sell, now is the time to take advantage of used car price increases.
Ready to save money on car insurance? Plug your ZIP code into our free online quote tool to compare rates and save today.