Understanding Deductibles: What You Need to Know
A deductible is known in the industry as an "excess payment" because you are agreeing to pay an amount above and beyond what you're already paying for your policy premium for any insurance claim you file. What you need to know about deductibles is that you must meet this deductible payment before your insurance provider will start paying out on your coverage.
Free Car Insurance Comparison
Secured with SHA-256 Encryption
UPDATED: Jul 19, 2021
It's all about you. We want to help you make the right coverage choices.
Advertiser Disclosure: We strive to help you make confident car insurance decisions. Comparison shopping should be easy. We are not affiliated with any one car insurance company and cannot guarantee quotes from any single provider.
Our insurance industry partnerships don't influence our content. Our opinions are our own. To compare quotes from many different companies please enter your ZIP code on this page to use the free quote tool. The more quotes you compare, the more chances to save.
Editorial Guidelines: We are a free online resource for anyone interested in learning more about car insurance. Our goal is to be an objective, third-party resource for everything car insurance related. We update our site regularly, and all content is reviewed by car insurance experts.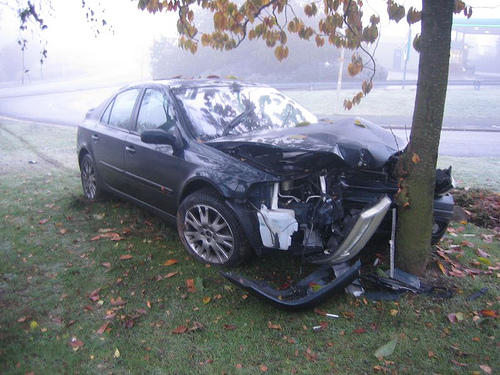 One of the most important concepts consumers should understand about car insurance, it is how they should approach their deductible amount.
What is a deductible?
A deductible is known in the industry as an "excess payment." The reason behind this terminology is due to the fact that a deductible is an amount above and beyond what you're already paying for your policy premium, and you're agreeing to pay the deductible amount in the case of any insurance claim you file.
It is a policyholder's contribution and risk exposure if they do need to make a claim on either their collision or comprehensive portions of their auto policy.
Different Types of Deductibles
There are two different types of excess payments or deductibles:
The compulsory amount is the minimum deductible amount an insurer will accept on a policy. Some consumers will qualify for a zero deductible, while others may be required to carry a deductible amount. Having a good driving record is the best way to qualify for a zero deductible amount.
Voluntary deductible amounts are the amount a policyholder chooses to carry and can range from $100 up to $2,500.
Don't fret if your insurer insists that you carry some deductible amount. Only a limited number of drivers with excellent driving history and other factors that demonstrate they represent a limited risk to an insurer will qualify for a zero deductible. Even if you cannot obtain a policy without a deductible, you'll most likely qualify for a very low deductible that is in the range of $100 to $500 without a problem.
Compare Quotes From Top Companies and Save
Secured with SHA-256 Encryption
What You Need to Know About Deductibles
There's another, and much more important reason you shouldn't fret about a deductible. Since the driver, rather than the insurer is on the hook for the deductible amount, it lowers the overall risk that a car insurance company has in regards to a customer. Lower risk means lower pricing in car insurance, and the higher your deductible amount, the lower your policy premiums will be. Thus, carrying some deductible amount will ensure you're getting the best bang-for-your-buck in most cases.
While some consumers elect to drop coverages on older cars, thereby eliminating their deductible entirely, some have gone as far as to completely drop their auto policies and drive without insurance. That's always a bad idea, since they may face huge fines levied by law enforcement if they're caught driving without insurance, not to mention the financial calamity an at-fault accident can place a driver without insurance in.
However, it's also a bad idea to select a deductible amount that is too high as well. Sure, your deductible amount will have an impact on the total cost of your car insurance premium, but smart consumers will think about the big picture, rather than just the price of their premium.
It's important to remember that the deductible amount is a driver's level of exposure in the event they file a claim on their insurance policy. They will pay the deductible amount if repairs need to be done to their car, while the insurer will cover the remaining balance. So it is important that you select a deductible amount that you can afford. While you'll save a few dollars over the course of a year with a massive deductible, if you can't pay the deductible amount, or if it is going to put an undue financial hardship on you, are you really saving anything? Never select a deductible amount greater than you can afford or that you can access quickly and easily.
One of the latest tactics offered by car insurance companies to gain customer loyalty has been the introduction of programs that go by terms like "disappearing deductible" or "deductible reduction." These programs will automatically subtract a portion of your deductible each time your car insurance policy is renewed while keeping your premium amount the same. Over time, with a good driving history and a lack of claims, a driver will see their disappear lower year after year.