Save Money on Insurance When Buying a New Car
Saving money on insurance when buying a new car isn't as difficult as it might seem when you seek out new cars with as many basic safety features as standard equipment. Not only will this lower your premiums, but those safety features may also just save your life as well. Enter your ZIP code below to start comparing insurance rates for your new car.
Free Car Insurance Comparison
Secured with SHA-256 Encryption
UPDATED: Jul 19, 2021
It's all about you. We want to help you make the right coverage choices.
Advertiser Disclosure: We strive to help you make confident car insurance decisions. Comparison shopping should be easy. We are not affiliated with any one car insurance company and cannot guarantee quotes from any single provider.
Our insurance industry partnerships don't influence our content. Our opinions are our own. To compare quotes from many different companies please enter your ZIP code on this page to use the free quote tool. The more quotes you compare, the more chances to save.
Editorial Guidelines: We are a free online resource for anyone interested in learning more about car insurance. Our goal is to be an objective, third-party resource for everything car insurance related. We update our site regularly, and all content is reviewed by car insurance experts.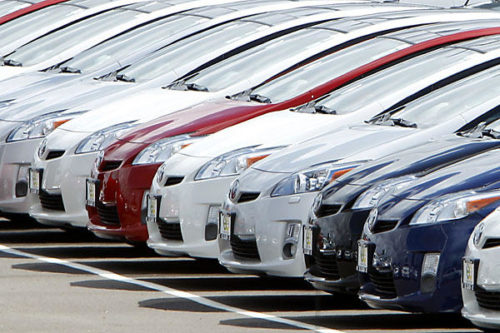 There is nothing quite like the smell of a new car. While it may be insignificant in the long term, just being greeted by the aroma of new car scent each time you sit behind the wheel of a new car is a rewarding experience for many.
But there's much more to getting a new car to consider than the way it smells. The addition of a new car can have a significant impact on your car insurance policy premiums, by either raising or lowering the amount you have to pay.
Getting the right car when you purchase a new vehicle is one of the keys to saving on your auto insurance. Here are the things you should be looking for when you select your next car if saving on your auto policy premium is important.
Car Safety Features
Modern cars have come a long way from the early days of automotive history. Nowhere is this transition more apparent than in the additions of new technology designed to save lives. Many of these safety features we take for granted, but they're still evolving. Seat belts, air bags, crumple zones, all-wheel-drive, anti-lock braking systems, pedestrian detection system, traction control and things like electronic stability control save lives each and every day.
You should seek out new cars with as many basic safety features as standard equipment. Not only will it save you on your car insurance premiums, but more importantly, those safety features may just save your life as well.
Compare Quotes From Top Companies and Save
Secured with SHA-256 Encryption
Car Size
While the statistics back up that cars continue to become safer with each successive generation thanks to the additions of new technology, the size and mass of an automobile has a significant impact on its overall safety ratings. The National Highway Transportation Safety Administration (NHTSA) says that the heavier a car is, the better is will protect you in the even of an auto accident or crash. Especially in the case of an accident or crash that involves two vehicles.
Larger cars, unlike compacts, offer superior survivability and lower incidents of major losses, which mean they greatly reduce an insurer's risk.
Industry and Government Safety Ratings
There are two main entities in the United States that rate cars for safety by conducting a battery of safety tests on them, including crashing them in controlled environments. On the governmental side, the National Highway Transportation Safety Administration (NHTSA) does this, with their ratings based on a 1-to-5 star system. On the insurance side, the Insurance Institute for Highway Safety (IIHS) does more advanced testing than the government, and rates automobiles as Good, Acceptable, Marginal or Poor.
Selecting a vehicle that obtained an overall five star rating from the NHTSA or good from the IIHS, especially if the car has been named an IIHS Top Safety Pick, will offer you the best possible chance of a lower car insurance premium.
Loss Statistics
Because insurance works on the concept of minimizing risk, cars that fare worse in crashes and cost more to repair will have the highest premiums on average. The entire industry looks at their losses for each make and model, and prices premiums based on their experience with them.
Cars with the least amount of losses are often minivans. There are numerous resources that show what cars are the cheapest to insure, such as we did when we looked at the top 10 cheapest to insure earlier this year.
Compare Quotes From Top Companies and Save
Secured with SHA-256 Encryption
Theft Statistics
Just like certain cars are more popular with buyers, the same can be said for auto thieves. They prefer to steal certain cars, depending upon how those cars will be used. Certain models, such as the Toyota Camry and Honda Accord appear on their radar because of the vast market for auto parts. Others, like luxury and exotics are attractive because they have willing buyers.
Selecting a car that has an average or lower theft occurrence rate will be reflected in your policy premiums being lower, while higher theft rates will be reflected through higher premiums.
In the end, your car insurance policy should be tailored to specifically meet your needs. Even if you're not interested in the safest car, or particularly worried about the cost of your policy premiums, keeping the list above in mind when you buy a new car can still save you money in the long run.