How Gender Impacts Car Insurance Rates
How gender impacts car insurance rates ultimately depends on where you live. In general, males are charged more for auto insurance coverage except in Michigan, Montana, Massachusetts, Pennsylvania, and North Carolina. State law prohibits insurance companies in those states from charging different premium amounts based on gender. Enter your ZIP code below to see how gender impacts auto insurance rates in your state.
Free Car Insurance Comparison
Secured with SHA-256 Encryption
UPDATED: Apr 13, 2022
It's all about you. We want to help you make the right coverage choices.
Advertiser Disclosure: We strive to help you make confident car insurance decisions. Comparison shopping should be easy. We are not affiliated with any one car insurance company and cannot guarantee quotes from any single provider.
Our insurance industry partnerships don't influence our content. Our opinions are our own. To compare quotes from many different companies please enter your ZIP code on this page to use the free quote tool. The more quotes you compare, the more chances to save.
Editorial Guidelines: We are a free online resource for anyone interested in learning more about car insurance. Our goal is to be an objective, third-party resource for everything car insurance related. We update our site regularly, and all content is reviewed by car insurance experts.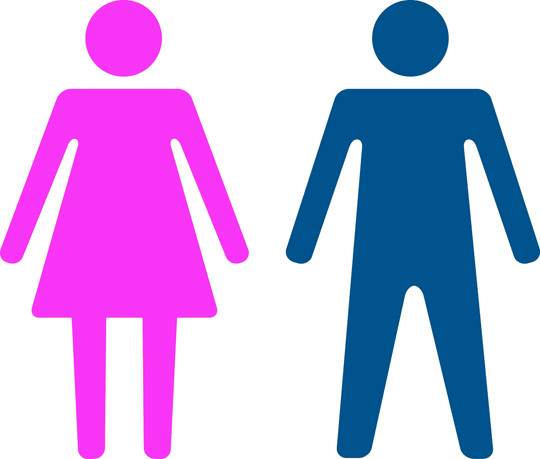 Boys and girls. Women and men. While the difference in sexes is obvious to each of us, the impact our gender has on car insurance premiums apparently is not. According to a recent telephone survey conducted by the National Association of Insurance Commissioners (NAIC), more than a third of adults – a full 36% of all respondents – didn't realize that gender of a rated driver can have a direct effect on the policy premium they will quoted.
The same survey also revealed that even more American consumers – 38 percent of all respondents – didn't know that marital status is also a consideration when a car insurance company quotes a new policy. We believe the complexities of underwriting a policy, not to mention that most consumers don't understand exactly how insurers quote policies, are largely to blame for these results. We're not surprised by these results, because in addition to the complexities, myths concerning auto insurance are prevalent in popular culture.
In general, males are charged more for car insurance in most parts of the country. Exceptions to this rule include the states of Michigan, Montana, Massachusetts, Pennsylvania and North Carolina. In those states, insurers are barred from charging different amounts based on gender, as lawmakers deemed that it is not an acceptable rating factor.
On average, males will pay a rate that ranges up to 30 percent more than females, dependent upon their age, all other considerations being equal. So why are males charged more than females? Statistical data has demonstrated time and again that males are involved in car crashes at a significantly higher rate than females. Not only are males deemed a higher risk by car insurance companies, but their age also factors into those risk calculations. According to crash-related data collected by the National Highway Transportation Safety Administration, in 2008 alone, males were involved in all types of crashes – fatal, injury and property damage only – at a rate that was 37 percent higher than the rate of women involved in such crashes.
If you're male, all is not lost. Insurers offer a slew of potential discounts, some of which are applied automatically while you'll have to ask about others. Being a safe driver is your best bet for obtaining the lowest insurance cost, regardless of your gender, however. This means avoiding filing at-fault claims, as well as not being cited for moving violations or other driving offenses.