Could Driverless Cars Greatly Reduce Sales?
Autonomous vehicles are closer to an appliance than a vehicle and are even morphing into a luxury service for those of us that currently drive ourselves. Driverless cars could greatly reduce sales since we would not be using as many cars. In fact, they could lead to a situation where car sales are only 5 percent of current levels.
Free Car Insurance Comparison
Secured with SHA-256 Encryption
UPDATED: Jan 19, 2021
It's all about you. We want to help you make the right coverage choices.
Advertiser Disclosure: We strive to help you make confident car insurance decisions. Comparison shopping should be easy. We are not affiliated with any one car insurance company and cannot guarantee quotes from any single provider.
Our insurance industry partnerships don't influence our content. Our opinions are our own. To compare quotes from many different companies please enter your ZIP code on this page to use the free quote tool. The more quotes you compare, the more chances to save.
Editorial Guidelines: We are a free online resource for anyone interested in learning more about car insurance. Our goal is to be an objective, third-party resource for everything car insurance related. We update our site regularly, and all content is reviewed by car insurance experts.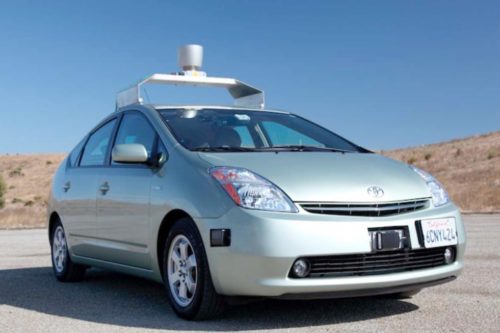 In the past, we've looked at the potential impact driverless cars could have on car insurance. There's no doubt that eliminating the biggest risk factor – human drivers – could help reduce accidents and lower car insurance rates. But it appears unlikely if mass adoption of self-driving cars will occur anytime soon.
Most of us are familiar with Google's efforts. They've had experimental versions of Toyota Prii that drive themselves on the roads for a few years, racking up hundreds of thousands of miles. Google is currently testing their most recent versions in the desert of Nevada.
I spend a lot of time perusing and contributing to various social media platforms. And every now and then, one can find real gems lurking on there. I recently came across a post on Google + that raised some interesting questions regarding the impact self-driving cars could have on the way we think about and use cars.
That post, authored by Koushik Dutta and entitled "The Unintended Effects of Driverless Cars" is the first time I've seen anyone raise the issue of what cars like those being developed by Google will mean for auto manufacturers.
Dutta maintains that driverless cars coming into vogue would be a great disruption, because they'd become closer to an appliance, even morphing into a service for those of us that currently drive ourselves. Potential changes, says Dutta, include:
Families would be able to cut down to a single car.
Eventually, car sharing could become more popular. Since driverless cars handle the actual tasks, they could handle carpools to and from school, as well as those going to work.
Car sales could be negatively affected, since we won't be using as many cars. In fact, they could lead to a situation where sales are only 5 percent of current levels. Such a falloff in sales would disrupt auto manufacturing, and could lead to a huge shakeout in the industry.
Interesting points, for sure, but we can't see it happening quickly, if at all. Here's why:
We're not convinced Americans will share cars. We're not even convinced a majority of Americans are ready for self-driving cars, even if they came to market tomorrow.
Cost. The equipment added to make a car self-driving would add thousands of dollars to its price.
Dutta's ideas represent a significant sea change of generational proportions.
What do you think? Could these predictions come to pass, or do they represent too much change, too fast, to have a chance of happening anytime soon? Or at all?