9 Ways to Save on Car Insurance
There are many ways to save on auto insurance, and this guide will walk you through nine of the easiest ways to save. One easy way you can do this is to buy a longer policy. Many insurers offer substantial discounts for 12-month policies as opposed to shorter-terms. Learn more in our guide to nine ways to save on car insurance and get free insurance quotes with our comparison tool below.
Free Car Insurance Comparison
Secured with SHA-256 Encryption
UPDATED: Jan 18, 2021
It's all about you. We want to help you make the right coverage choices.
Advertiser Disclosure: We strive to help you make confident car insurance decisions. Comparison shopping should be easy. We are not affiliated with any one car insurance company and cannot guarantee quotes from any single provider.
Our insurance industry partnerships don't influence our content. Our opinions are our own. To compare quotes from many different companies please enter your ZIP code on this page to use the free quote tool. The more quotes you compare, the more chances to save.
Editorial Guidelines: We are a free online resource for anyone interested in learning more about car insurance. Our goal is to be an objective, third-party resource for everything car insurance related. We update our site regularly, and all content is reviewed by car insurance experts.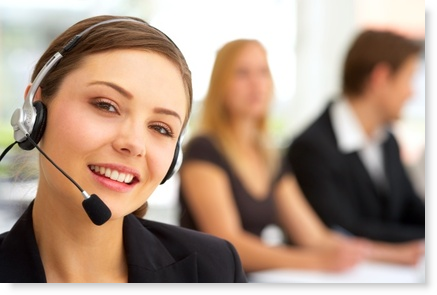 We realize that buying car insurance isn't exactly a walk in the park, especially in light of tough economic times. The downturn in the economy has led many struggling, and saving on something most of us hope we'll never use is a shrewd strategy each of us can benefit from.
State laws require each of us to have at least liability insurance if we drive. And while many situations won't allow just having minimum liability coverage, that doesn't mean it's impossible to save on the costs associated with auto insurance. And we're not simply going to suggest that you shop around – even though that is a basic step in ensuring you're not paying too much for your car insurance coverage. Here are nine quick ways to save on car insurance:
Buy a longer-term policy
A three or six month term auto policy may seem like a good idea on the surface, since your initial outlay may be the lowest possible, but that doesn't mean you're going to save money. Many insurers offer substantial discounts for 12-month policies as opposed to shorter-terms. When you're up for renewal, make sure you obtain quotes for year policies as well as the shorter terms.
Combine policies with a single insurer
We're sure you've seen other companies offering savings on bundling services, such as cable companies that offer a single package of high speed internet, home phone service and cable television for a highly discounted rate. Insurance companies offer similar discounts when you bundle multiple policies with them. Combining auto, homeowners and/or renters, life and even umbrella policies with a single insurer can give you the best possible rates available.
Don't allow a policy to lapse
If you allow a policy to lapse, no matter what the reason, you may see increased prices the next time you obtain insurance quotes. If you don't drive anymore, such a lapse isn't especially bad, but if you're driving without insurance, you'll be considered a high-risk customer when you shop for a new policy.
Increase your deductible
If you carry collision and/or comprehensive on your auto policy, you may wish to look at increasing your deductible. Since you're agreeing to pay more out of pocket in the event of a claim, you'll see a reduction in your premium. We do caution that you never select a deductible amount that is higher than you can afford if you need to make a claim on your insurance, however.
Keep your credit in check
Making sure your credit record is free of blemishes, especially when you're looking for a new policy, will ensure you're always quoted the lowest price. Every time you obtain quotes from auto insurance companies, they'll pull your credit history. Some insurers consider those with poorer credit to be higher risk, and this risk is reflected in the policy premium such drivers are quoted.
Make certain you have the insurance you need
We recommend every consumer review their specific situations every 12 months at a minimum. Conducting a review of your insurance policies to ensure you've got the exact coverage types and amounts right for you. If you're driving an older vehicle, having coverages such as comprehensive and collision may no longer be the right thing to do.
Notify your insurer about any changes
If you've experienced any sort of life change, such as moving closer to your office or losing your job, make sure your insurance company knows. The same goes for other, more minor changes, such as utilizing a carpooling service or telecommuting to work. Because the number of miles you drive has a direct impact on your policy premiums, driving less miles should lead to lower costs.
Pay for your policy upfront
Just as insurers will reward you with lower pricing for a longer-term policy, they're also apt to do the same for paying for a policy upfront. If you cannot pay for a policy upfront, ask your insurer what sorts of payment options are available. Many insurers offer different payment options, and some come with savings, even if not to the point of an outright purchase. Some even offer discounts for paperless billing and automatic payment directly from your checking account.
Stay safe behind the wheel
Driving safely, with no at-fault crashes and no moving violations will help you keep your car insurance premiums at their lowest. If you obtain a number of tickets, you can expect to pay more. Conversely, if you've made no claims and have no incidents on your driving record, you may be eligible for good driver discounts. If this describes your situation, ask your insurer if such a discount is available for you.